read
The App Store screenshots specification (as of Feb 2020) states that you need at least these two sizes:
6.5 inch (iPhone 11 etc)
5.5 inch (iPhone 8 etc)
After a series of app review rejections, I learnt that reviewers can approve your app without 5.5" screenshots!
Take a look of my app in developer portal: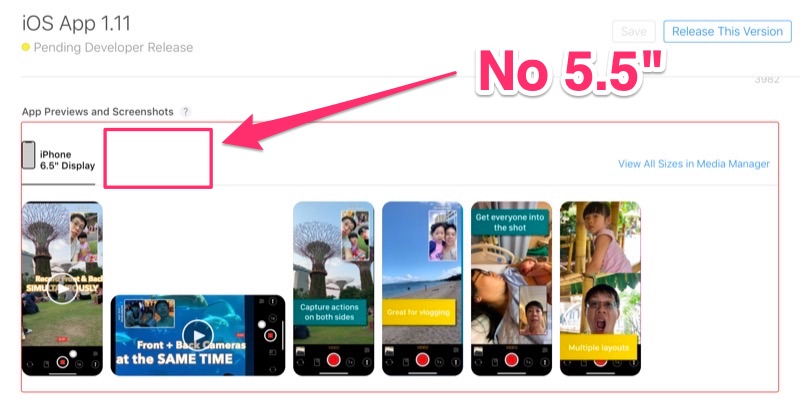 Does it mean the app does not support 5.5"?
Absolutely NOT.
If you check out my app on a 5.5" device, it will still show up, but the screenshots is using 6.5" ones..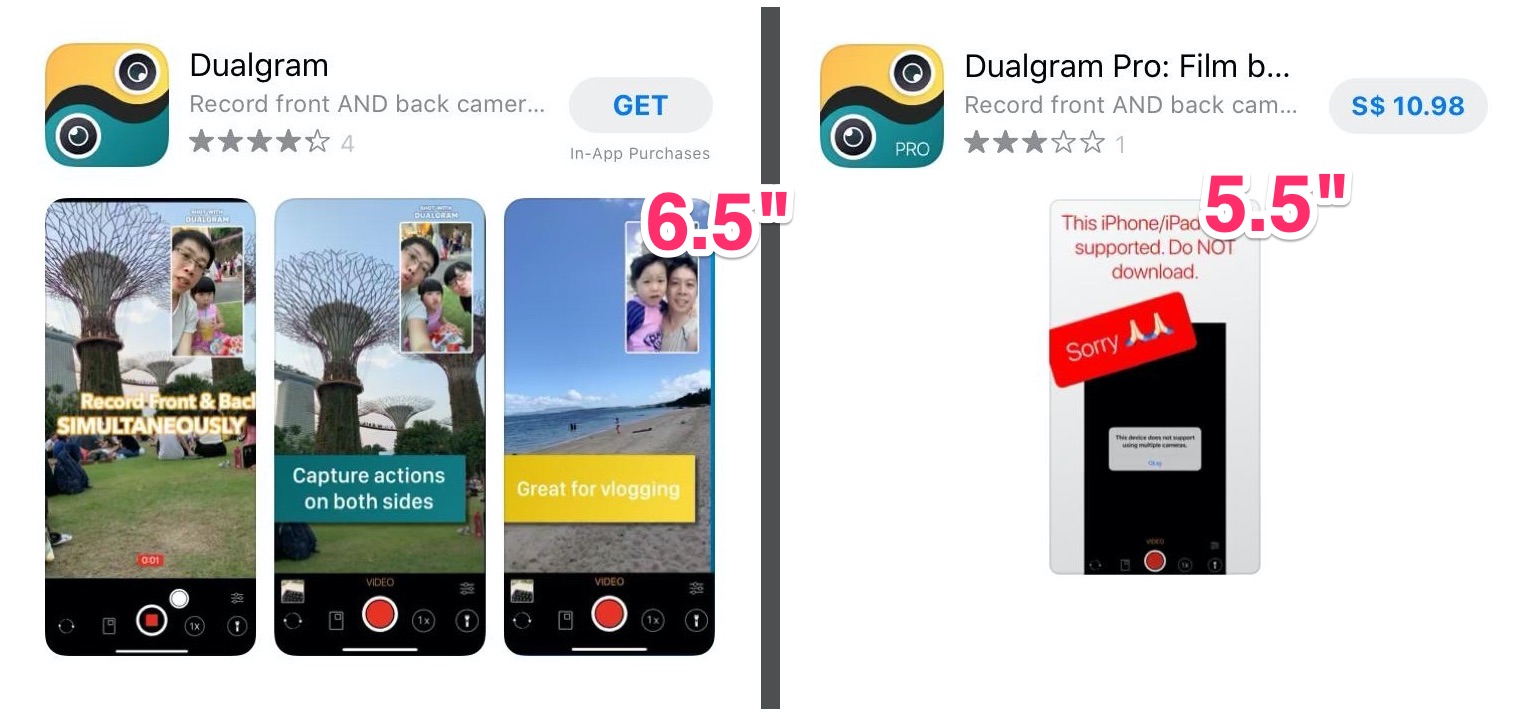 So, it seems App Store will make 5.5" screenshots optional in the future. For now, app reviewers are given the power to approve without 5.5".
Why my app can do without 5.5"?
Let me now tell the whole story, which doesn't end well.
My app – Dualgram – doesn't support 5.5 inch devices (iPhone 8 and below). So the screenshot warns users NOT to download (above screenshot, on the right).
The reviewer rejects on the grounds of Accurate Metadata.
We noticed that your screenshots do not sufficiently reflect your app in use.
I appealed, but failed.
(Strangely, 2 months ago, I appealed for the same issue, and succeeded.)
Then this suggestion: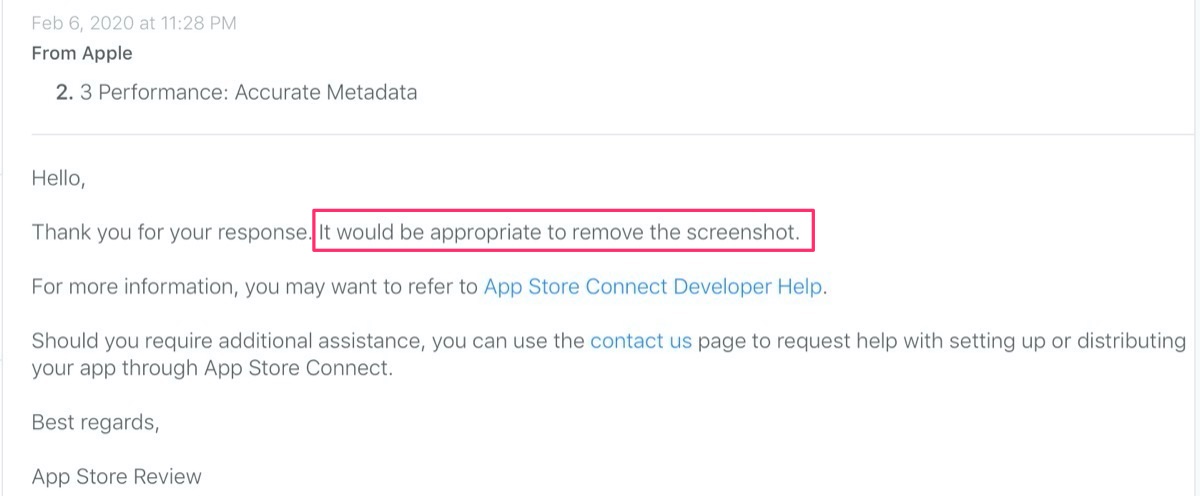 I tried, but couldn't submit, so I ask for help:

Hail to their power, they override the error, and approved!
Not what I expected
I thought that without 5.5" screenshot, the app will not support 5.5" devices.
But no, it simply uses the 6.5" screenshots..
No good at all, for Dualgram..
Related: