read
This is an insight into programmers' favorite website, as I have unlocked the secret access. This post has screenshots of the analytic data, or you can also watch my vlog.
Post count in last 8 years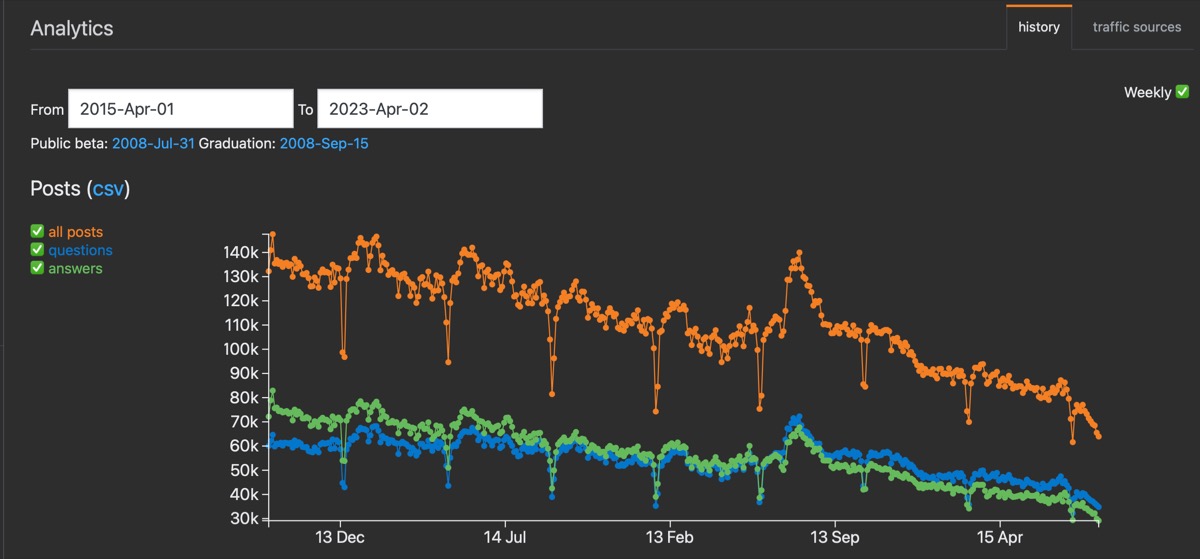 Dropped 50% from 140k -> 70k
Questions flipped answers; more questions than answers in 2023
StackOverflow is in a decline.
At the same time, they now have a tough competitor in ChatGPT! They banned ChatGPT on their platform, which is the right thing to do. ChatGPT answers are often incorrect (AI merely piecing things together), and often unoptimized.
Traffic Sources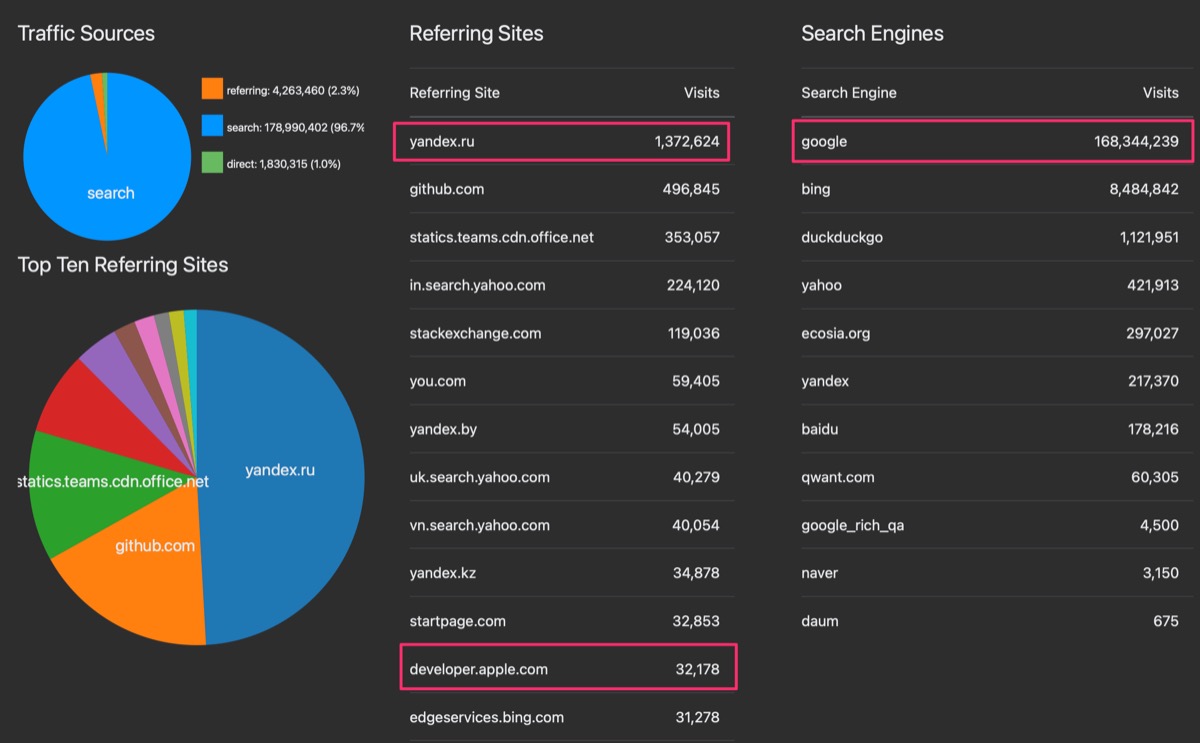 96.7% from search

Google is clearly the top

2.3% from referring sites

The Russia site yandex.ru is top
developer.apple.com is number 12!
Their SEO is very good, but that also means their reliance on search engine is very much.