read
After launching Dualgram, I give Apple Search Ads a try.
I like their basic campaign, because it is a pay-per-install, and it is super easy to set up.
But is it any good?
Very high cost
After running for 3 days, the result is very poor, because the Cost-Per-Install (CPI) is very high. For a free app, this will be very hard to ROI.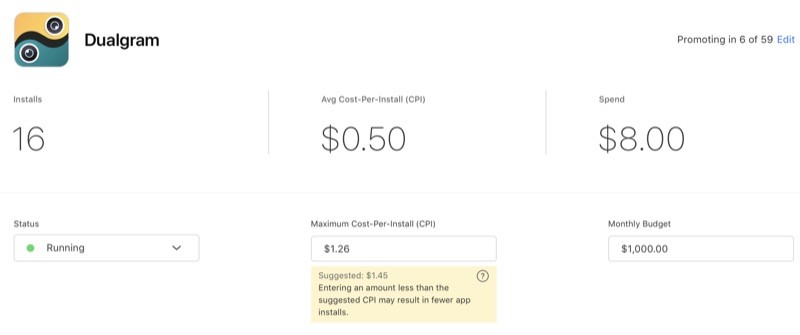 I ramp up my CPI slowly, reaching an average of $0.50 per install. Only 16 installs, after 3 days.
Who are seeing the ads?
Basic campaign is based on Apple's intelligent automation, as quoted.
You can't specify any keywords or audience etc. You just tell Apple how much you willing to pay.
How intelligent is the algorithm?
I gave it a test and search my own app name.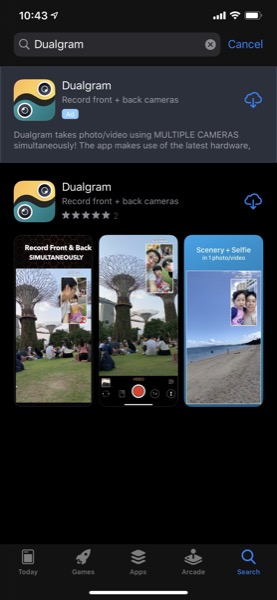 Only one search result, yet they still show the Ad!
This is dumb.
This is equivalent to Apple stealing my money.
I took great effort to come up with unique app name so that users can easily find it. In such case, I cannot forgive Apple for charging me.
Advanced campaign has no device targeting
So I give their advanced campaign a try, taking things into my own hands, by specifying keywords and target audiences.
Dualgram is an iOS-13-only app, and the multicam feature is available only to iPhone XR or better.
Apple Search Ads disappoints me, because I cannot select the device models.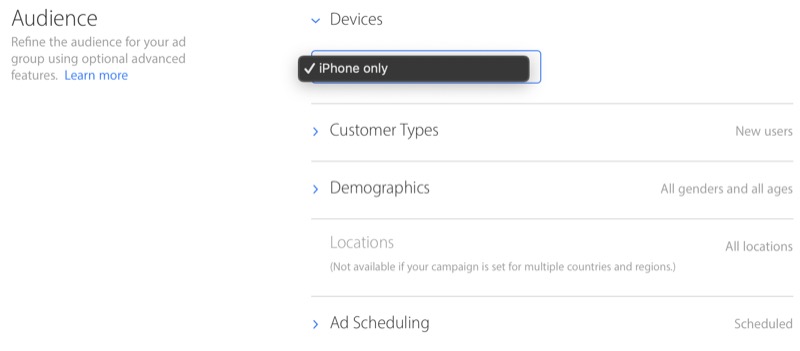 For my app, it is critical to select the exact iPhone models, if not this is what you see: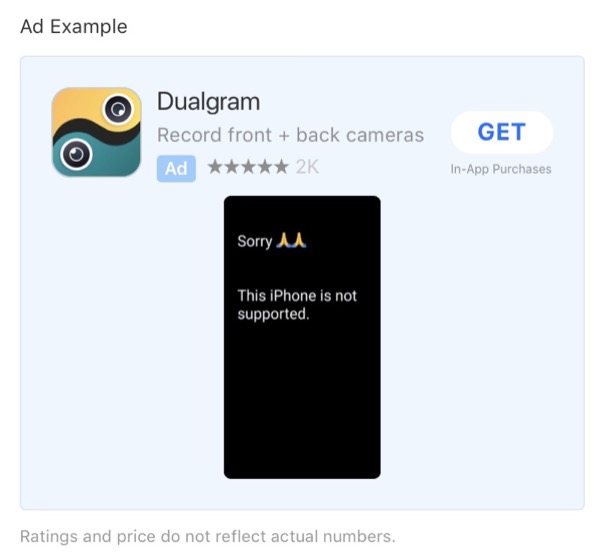 Curious users will go ahead and tap to install, not knowing I am paying for per tap, even if you cannot install..
To be fair
Other ad networks ain't better when it comes to device targeting.
Facebook "latest model" is iPhone XS Max. Google "latest model" is iPhone X..