read
Mountain Lion comes with a Wifi Scanner that is much better than you expected.
I tried out KisMAC at first, but couldn't get it working. I hate reading their lengthy newbie guide.
Then I found a gem in Mountain Lion.
It turns out the Wi-Fi Diagnostics Tool (app) in Mountain Lion is updated with new features. It has added a wifi stumbler to discover the wifi nearbys (ssid, channel, protocols, etc).
To do a Wifi scan,
Go to terminal and open open /System/Library/CoreServices/Wi-Fi\ Diagnostics.app/

Go to File > Network Utilities

Press Scan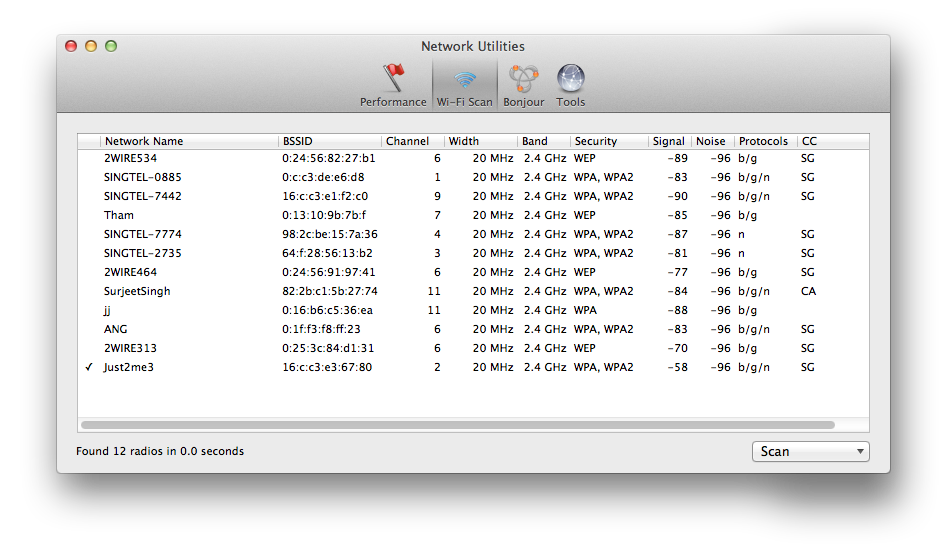 That's it. You got to see the details of wifi nearby.
PS: I was looking for a uncongested, clear channel to use.